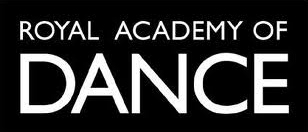 Examinations are held held in our main dance studio (40 Zenonos Sozou, 1075 Nicosia), at the beginning of June for the Vocational Graded Exams and in the middle of June for the Graded Exams. The Grade 8 Award is usually held in February. The children have the option are prepared to take the following examinations/presentations if they wish:
Graded Examinations in Dance and Presentation classes
Primary in Dance (Class Award Presentation)
Grade 1 – 8 Award
The Vocational Graded Examinations
Intermediate Foundation 
Intermediate
Advance Foundation
Advance 1 
Advance 2
Accreditation of Graded Examinations
The RAD is recognized to award qualifications on the Regulated Qualifications Framework (RQF) in England and Northern Ireland by the Office of Qualifications and Examinations Regulation (Ofqual), and the Council for the Curriculm, Examinations and Assessment (CCEA), and in Wales by Qualifications Wales. The RAD's examinations are part of an internationally acknowledged system of rigorous assessments, drawing on the research and academic practices of twenty awarding organizations. These organizations promote progressive mastery in music, dance, drama and musical theatre.