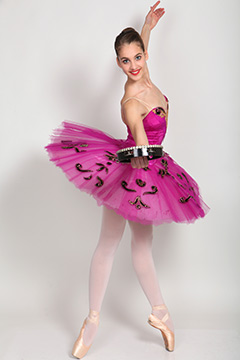 Classical ballet is a creative and imaginative form of movement that promotes confidence and self-awareness. It encourages physical coordination, helping students of all ages to build a strong core that will allow for balance and good posture. It can strengthen students' limbs and build their agility, while also providing a fun way to exercise. Classical ballet builds the foundation technique that is needed for all other dance forms; therefore it is advisable to start it at a young age.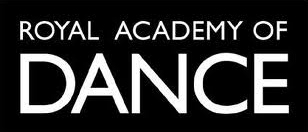 Motion Art Studio chooses to follow the system of the Royal Academy of Dance. The R.A.D., founded in 1920, is one of the largest and most prestigious dance organizations worldwide. Every year, the children are prepared for the internationally recognized examinations and evaluations, which are designed to motivate and encourage young dancers, by systematically measuring progress and performance.
Class Levels offered:
Pre-school Dance Curriculum (4 – 5 years old). No examination is taken at this level
Pre-primary in Dance (5 – 6 years old). No examination is taken at this level.
Primary in Dance Class Award (6 – 7 years old).
Graded Examinations in Dance

Grade 1 Ballet – Grade 4 Ballet
Grade 6 - Grade 8 Award

The Vocational Graded Syllabus

Intermediate Foundation
Intermediate
Advance Foundation
Advance 1
Advance 2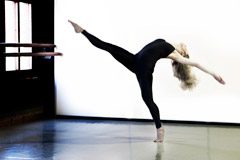 Modern Jazz 1, 2 & 3 (7 – 18 years old)
Modern Jazz classes at Motion Art Studio follow a free syllabus with a wide variety of choreographic styles. This allows the teacher to follow current trends in dance and keep the young dancers motivated. Pop music is used, and styles range from commercial, - such as those seen on pop and dance videos - , to freestyle, lyrical, funk, hip hop and musical theatre. The classes are great for fitness, creativity and confidence and they include technical exercises – the basics of jazz technique and limbering, plus a dance combination of increasing difficulty. Groups are formed according to age.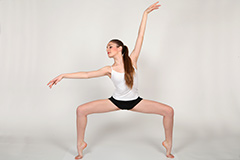 Contemporary (from 12 years old)
Our contemporary class utilizes the Limon Technique. The class teaches the ten basic elements of Limon, which are: Alignment; Opposition; Suspension; Fall; Rebound; Recovery; Succession; Isolation; Coordination; and Conversion of potential and kinetic energy. Students are encouraged to utilize the space, time, pauses and dynamics of music and are motivated to improvise and choreograph. This way they are provided with the basic skills to take initiatives and build on their inner strengths. It is advisable that participants have some previous dance experience.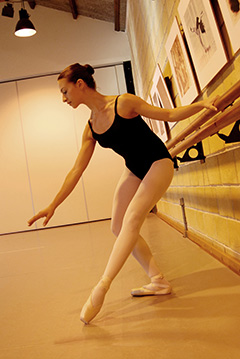 Ballet and Contemporary for Adults
This class is for adults who love Classical Ballet and Contemporary dance and want to gain the following:
Strengthening and flexibility of the body
Correct posture
Strengthening the 'center' of the body
Learning to control the body: contracting and relaxing the muscles
Learn breathing techniques
Learn about warm up and its importance
Rhythm – musicality
Expression through movement
Strengthen concentration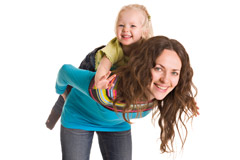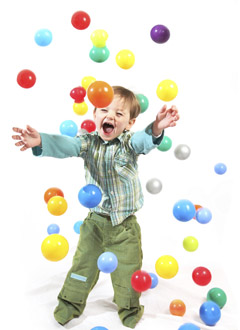 (1 - 3 1/2 years old)
Movement and dance class for toddlers accompanied by a parent.
Through movement, dance, singing and playing music, the toddlers explore their body and develop their physical, mental & social skills. The syllabus is especially designed by Avgi Papakyriakou, founder of Motion Art Studio, based on her long years' experience in teaching dance and raising her two daughters, with the collaboration of the psychologist, family counselor & trainer, Kleanthis Neophytou (BA, BSc, MSc) and the music director and composer, Andrea Georgallis.
Lessons include:
Movement activities with or without props,
Finger plays and peek-a-boo games
Singing or dancing to favorite traditional Greek children's songs, adapted into various music styles, as well as original songs composed for the program,
Listening to music,
Exploring and playing simple musical instruments,
Imaginative themes and stories
Bilibo* time
* Bilibo is a new kind of toy which leaves room for the child's imagination. Instead of imposing a specific play pattern, Bilibo encourages the children to invent their own games, to play and have fun in an active and creative way.
Babies are constant movers. Before they can walk, they can dance to any music they hear. Watching toddlers play, one notices the enjoyment and the need to move. Apart from the pleasure it gives them, movement fosters learning. Through movement, children develop the body and the brain, as well as self-confidence, self-expression and communication. Considerable research is done in education and psychology, regarding the importance of movement in the child's development. At the young age of 2 – 5, the children develop basic movement skills which are useful for later learning skills.
Benefits of Babymotion
Develops a child's motor (moving) skills
Stimulates the brain and improves physical coordination
Helps the child to explore its body
Increases repertoire of movement
Encourages focused listening
Widens expression skills
Strengthens memory through rhythmic patterns
Encourages imagination
Fosters musicality
Develops a child's ability to use language
Promotes concentration
Creates neural pathways in the child's brain connected with mathematics, science and abstract thinking
Encourages a child's independence and self confidence
Fosters an environment of love and security for the child
Helps to strengthen the emotional bond between parents and child
Learning to take turns and group participation
Encourages the toddlers to be more sociable and cooperative
Offers fun & quality time for parents with their child
Gives ideas of play for the parent and child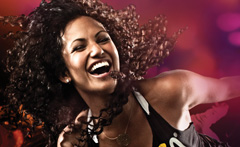 Zumba is a dance fitness program created by dancer and choreographer Alberto "Beto" Perez in Colombia during the 1990s. The program combines Latin and international music with dance in an effort to make exercise fun. It became the biggest trend in the USA, and is the most pleasant way to lose fat, burn calories, and tone!