"Gain highly technical skills through structured and guided lessons, based on the old masters' methods, in order to freely create and express your own and personal art work".
Our methods and approach are based on portraying the visible world according to the great traditions of Western art, flourished in the Renaissance and carried on by the Classical Realist masters of the nineteenth century, with aesthetics characterized by order, beauty, harmony and completeness. Training and methods which aim to develop a sensitive, artistic eye and create paintings that are personal, expressive, beautiful, and skillful.
Α. Drawing with carbon and pencil
    Axis, measurements, movement, gesture, proportion, morphology, light and shadow values.
Β. Oil painting – approach and technique of the great classical masters
Canvas preparation (campitura)
Drawing with a brush
Monochrome
Dead painting (underpainting) 
First painting: creation of volumes, lights and shadows
Second painting: glazing and texture
"Learn how to paint like the old masters and how to apply these methods to your own work"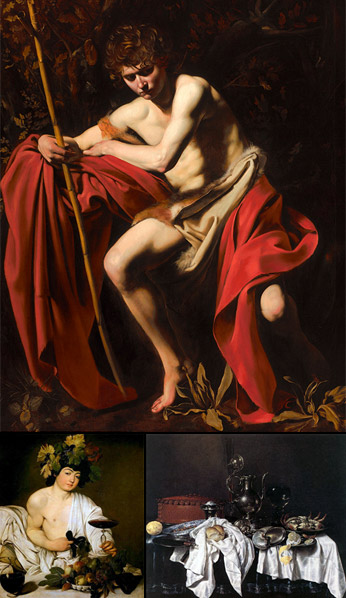 Subjects include traditional categories such as: 'Still life in oil', 'Drawing and Painting the nude figure', 'Portraiture' and 'Reproducing and studying the old Masters'.
This is the ideal workshop to learn about color, composition, lights & shadows and accurate measuring, using a traditional, precise and simple method.
Drawing and Painting the nude figure
Learn the art of the realist drawing and painting of the human figure, working directly from the nude model. This workshop offers the chance for studying the complexity of the human body and how to simplify it. Emphasis will be given on understanding the importance and the use of light & shadow, in creating realistic forms. A step by step procedure using a set color pallet, based on the Venetian and the Italian school will be taught.
A workshop on portrait painting, emphasizing on realistic representation of the head and upper torso.  Studying about color, value, the difference between "lines and edges" and variation of brushstrokes.
Reproducing and studying the old Masters
Learning the techniques of the old Masters with a step by step method, following the exact way of creating a painting, from the initial drawing through to the final glazing.
The courses are suitable for people who want to learn or improve their technique in the realistic drawing and painting. They are appropriate for teenagers and adults, with or without any artistic skills or qualifications and especially helpful for art students or candidate art students. The lessons are 3 hours long and performed once a week in our new premises, in 7 Thasou street, 1078 Nicosia (off Kennedy avenue), hosting "The Classical Realism Art Studio", "The Art Studio" and "The Drama Studio".
For more information, you can contact Panikos Tembriotis at 99433418. For the Timetable and Fees 2014 – 15 visit 'Year 2014 – 15'
"Join us! Learn the techniques of the Classical Masters, and achieve drawing and painting skills of the highest standard!"